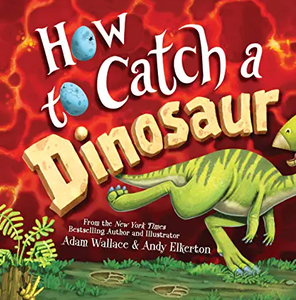 Do dinosaurs still walk among us? Sure, no one has seen one, but if alligators, whales, and even birds still exist, then dinosaurs must still roam among us, right? Join the daring Catch Club Kids as they try to wrangle a dinosaur in time for the school science fair and prove they're still around! Readers, dinosaur lovers, and educators alike will roar with laughter in this dinosaur picture book for kids that blends STEAM concepts with hilarity and clever chaos. Do YOU have what it takes to pluck a prehistoric pal?
Can you catch a dinosaur and prove they're still around?
Use your brain and set your traps to get that dino found!